Ternary are a marketing trio working as an out-of-house marketing team. The three founders believe 'good things come in threes' and complete their projects in a clear ternary (three-part) process. 
First, Ternary needed a visual identity to convey its unique offering, the three disciplines of the team. Thus, a logo and brand guidelines were created to emphasize the three. The colour palette draws from rich classic blues and contrasts with a bright modern green to give a distinctive edge. This identity reinforces Ternary's purpose and contemporary style – elevated, distinct and full of personality.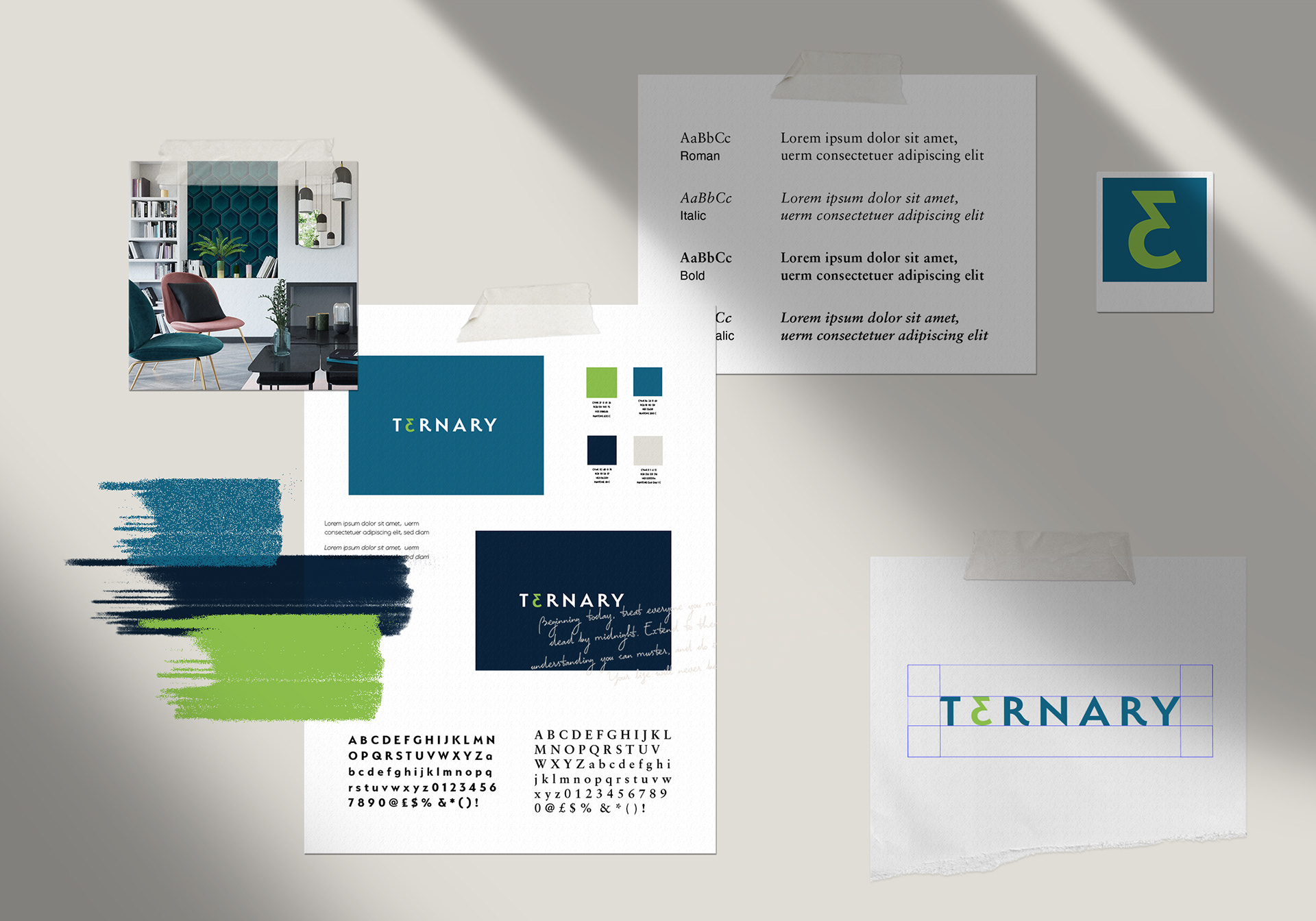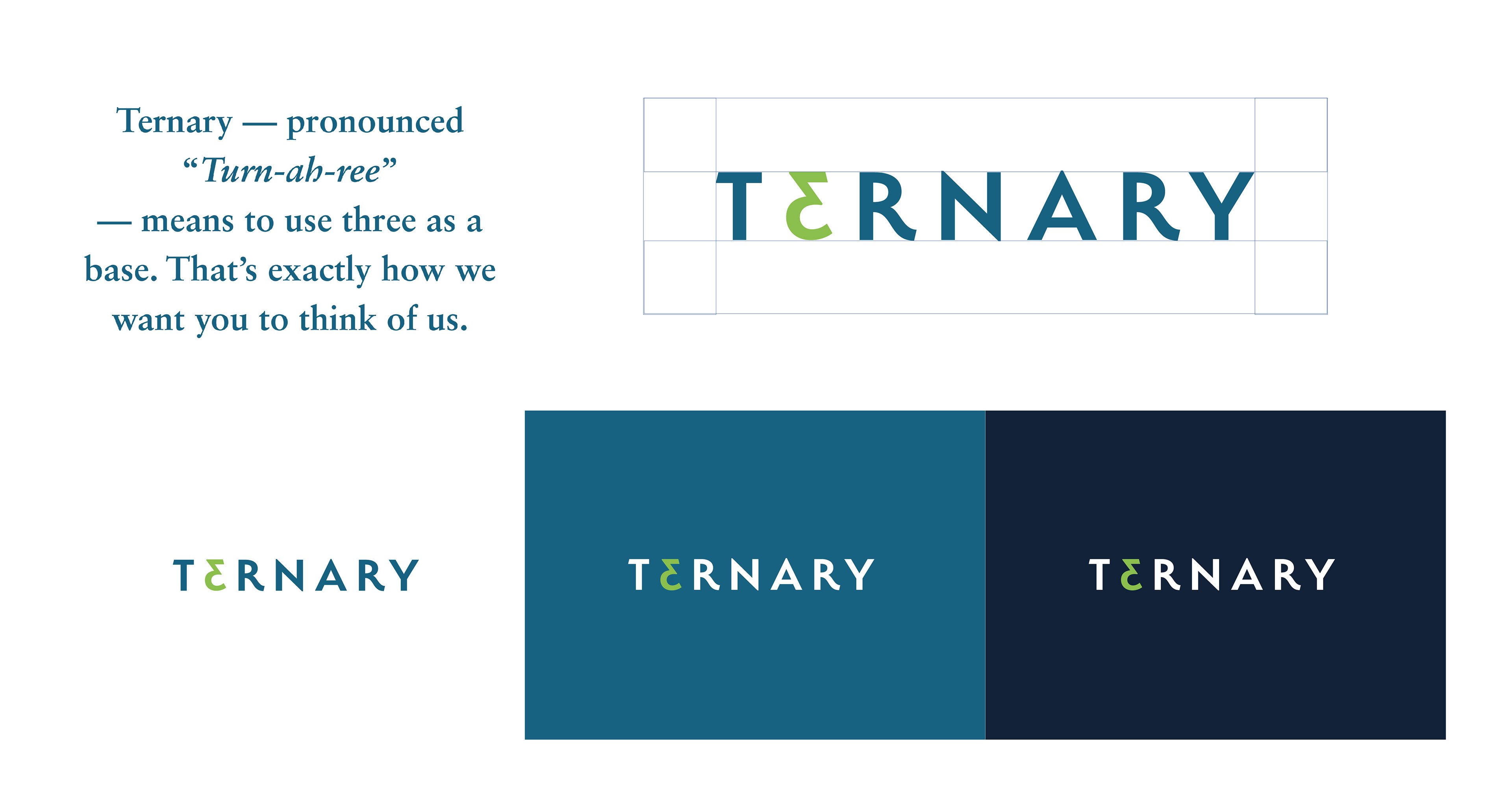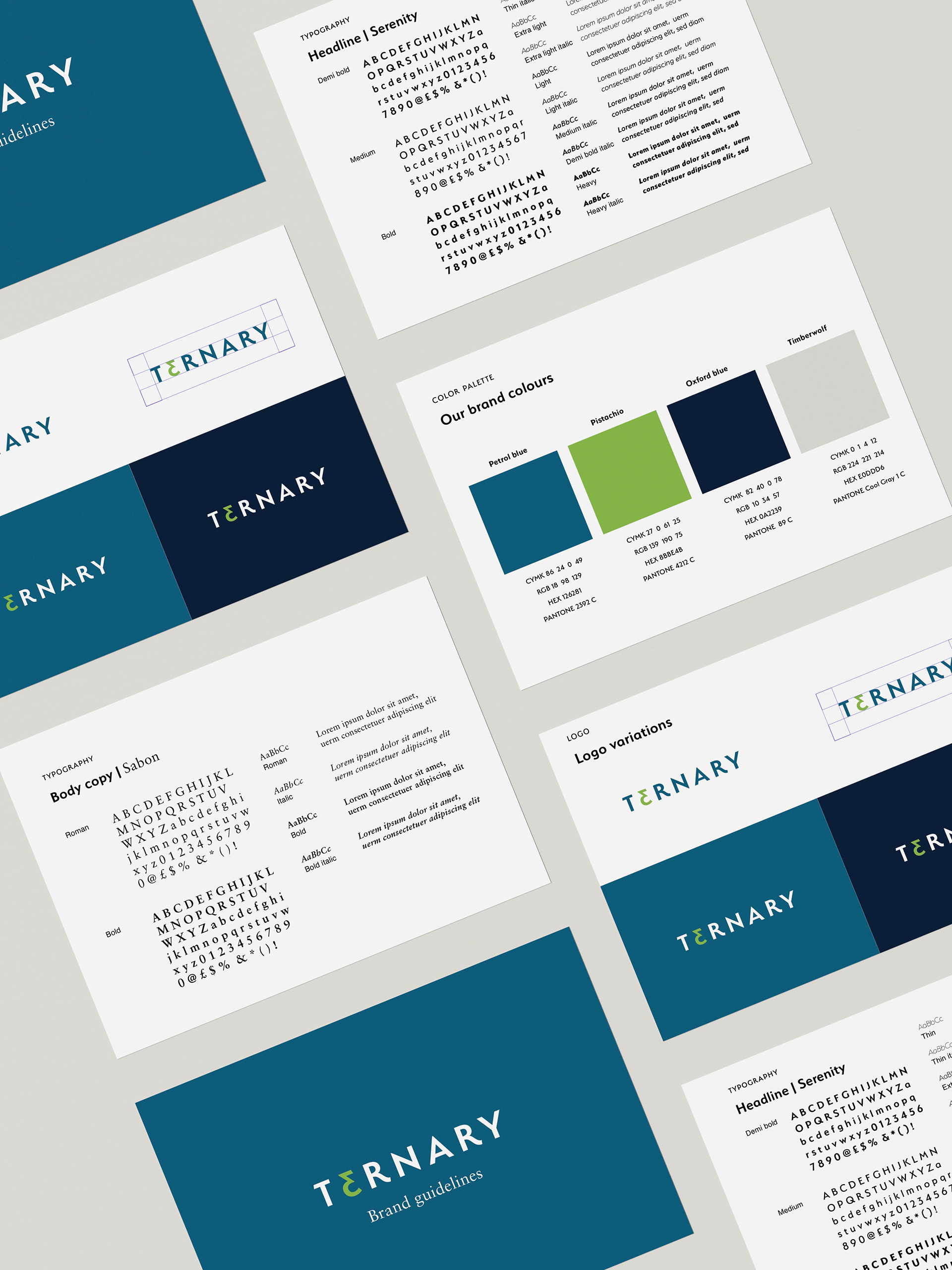 The brand guidelines extended to social media. Content was created to showcase the company's bespoke nature, alongside behind the scenes images and creative case studies. These themes and concepts included quotes about the three-part process, stock image selection and graphics advertising industry specialism.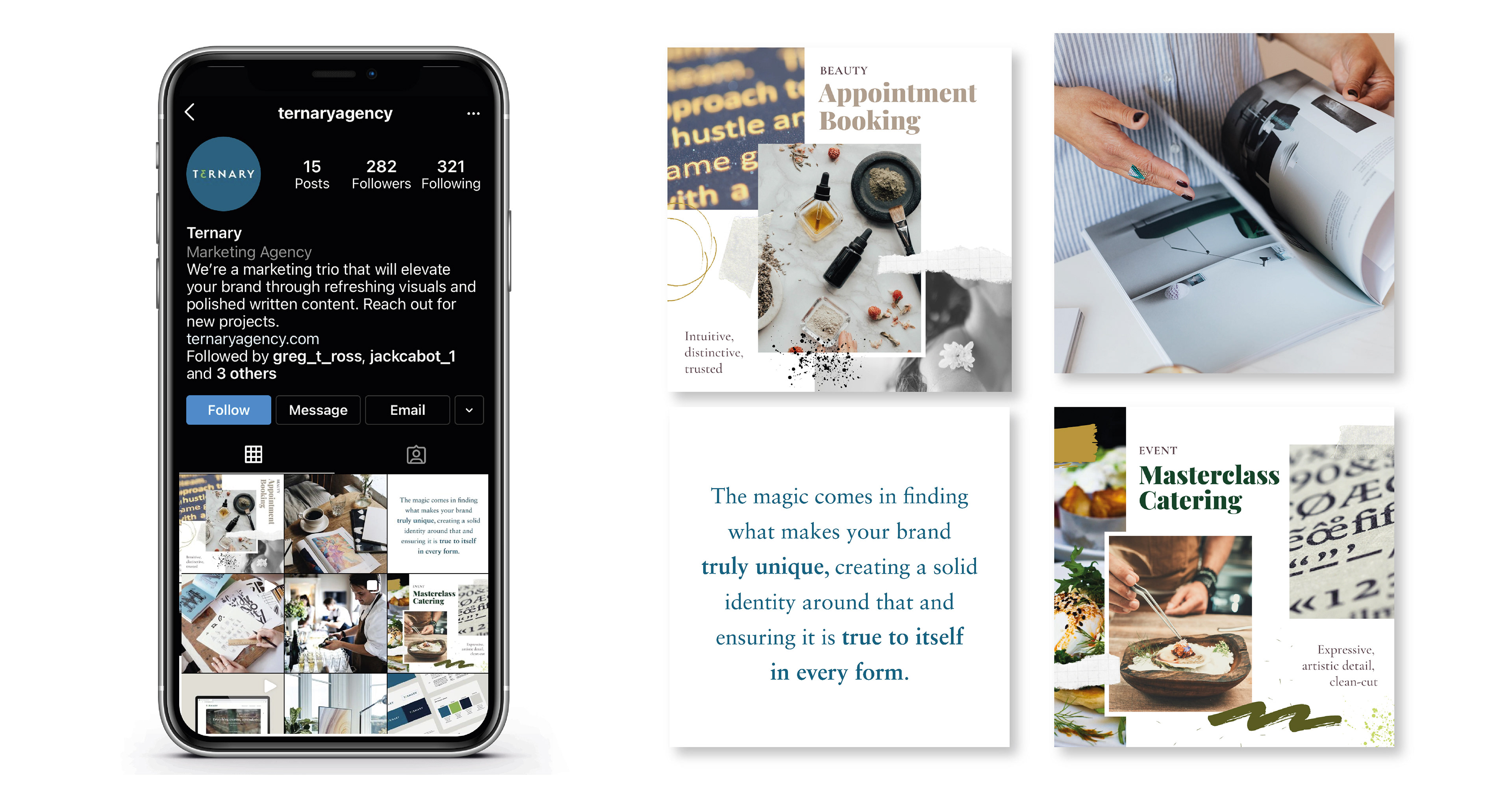 A website was designed to share Ternary's expertise and case studies. The website included a homepage with an introductory video, an about us page, a process page and an enquiry page.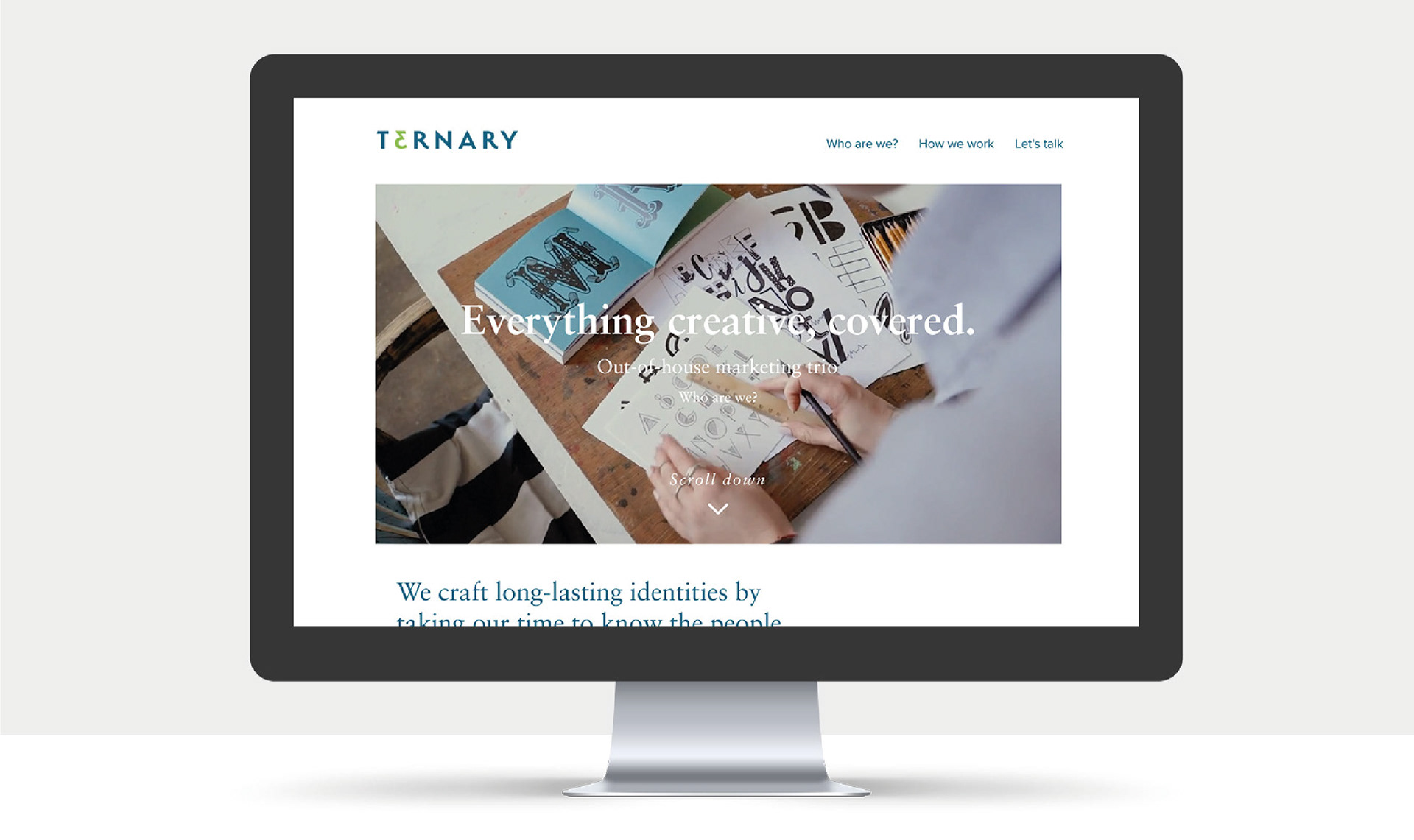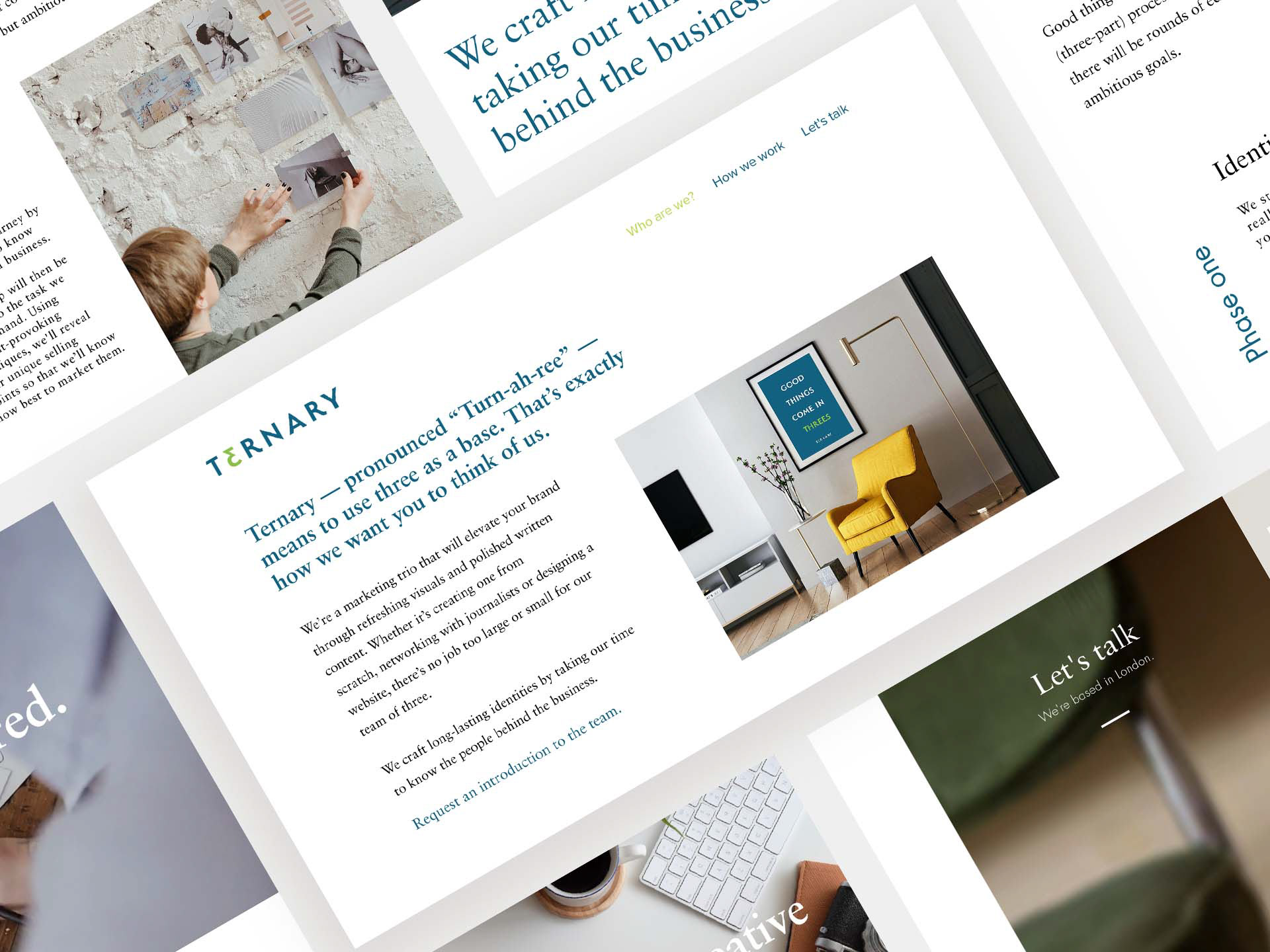 Lastly, collateral for the team was created, including office supplies, administration forms, pitch decks and invoices to set the trio up for success.