IW Aviation serves high-profile individuals and businesses worldwide, working on their behalf to negotiate bespoke contracts and alleviate any hassle associated with flying private. IW needed a new website to communicate its unique selling points effectively and showcase its previous successes. 
The website conveys the brand's style; sophisticated, modern and refined. IW focuses on quantity; therefore, the website uses inspirational imagery, classic typefaces, and dynamic layouts to tell the brands story.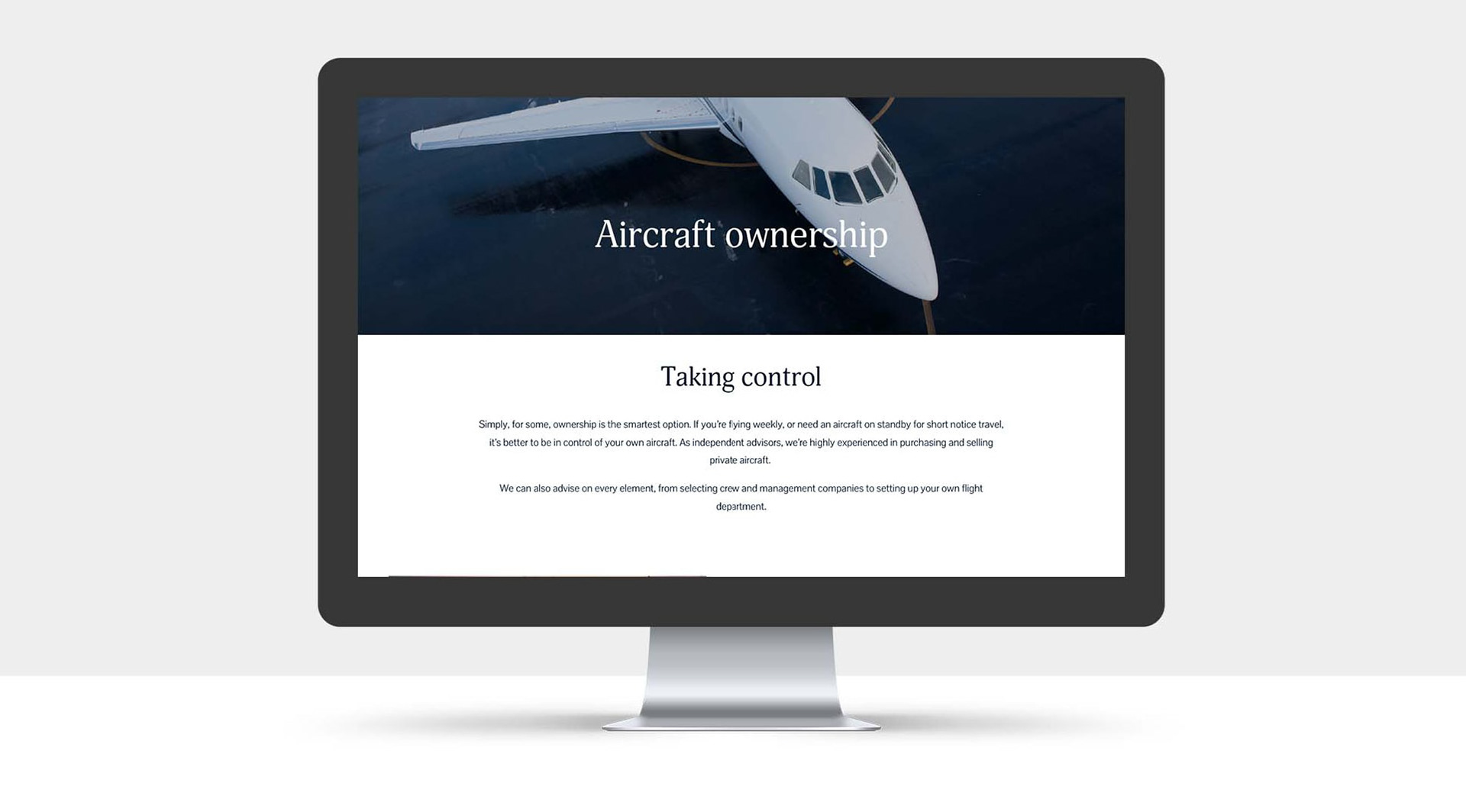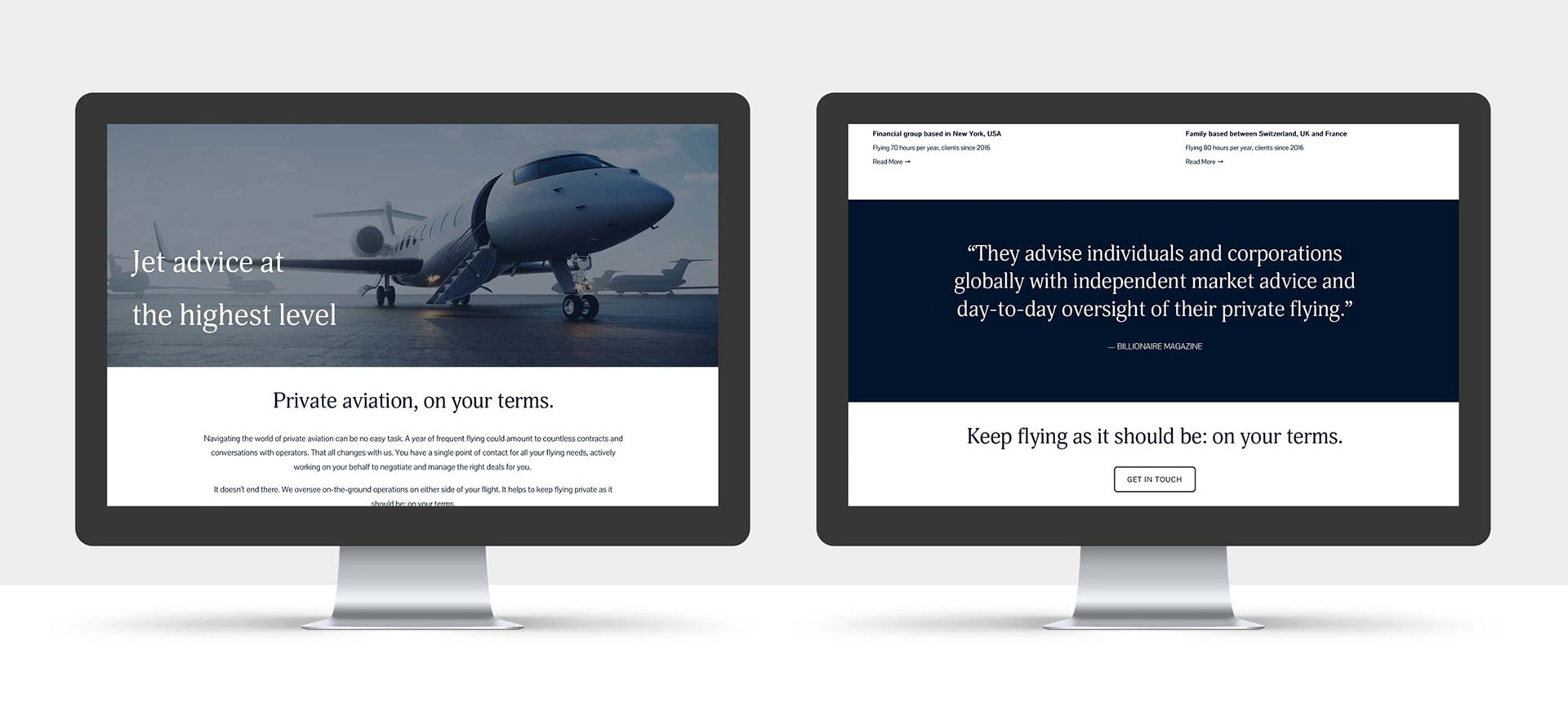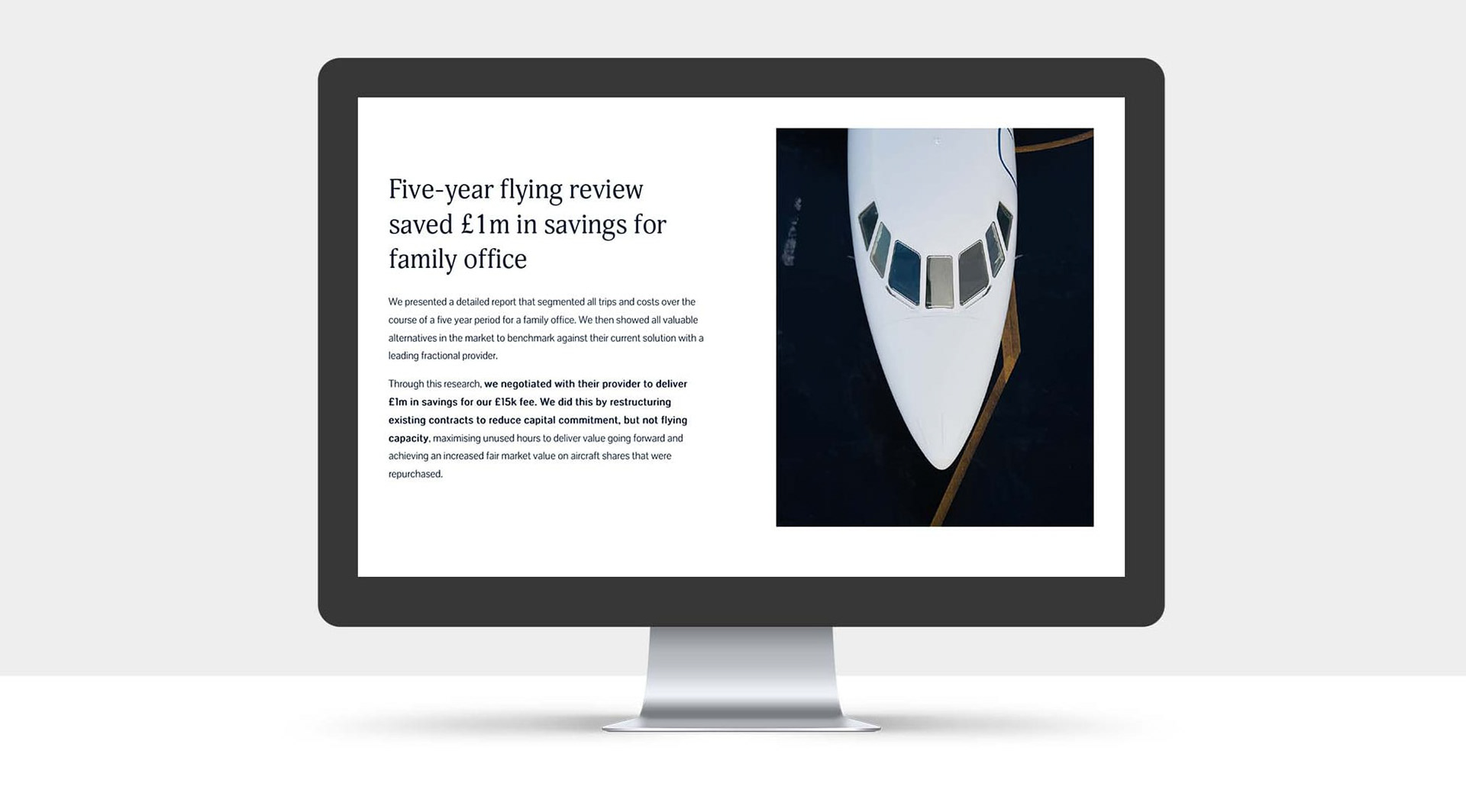 "This perfectly captured our vision for our new website. 
Mackenzie crafted a sleek, modern design for us that feels true to our original brand."
- Founders of IW Aviation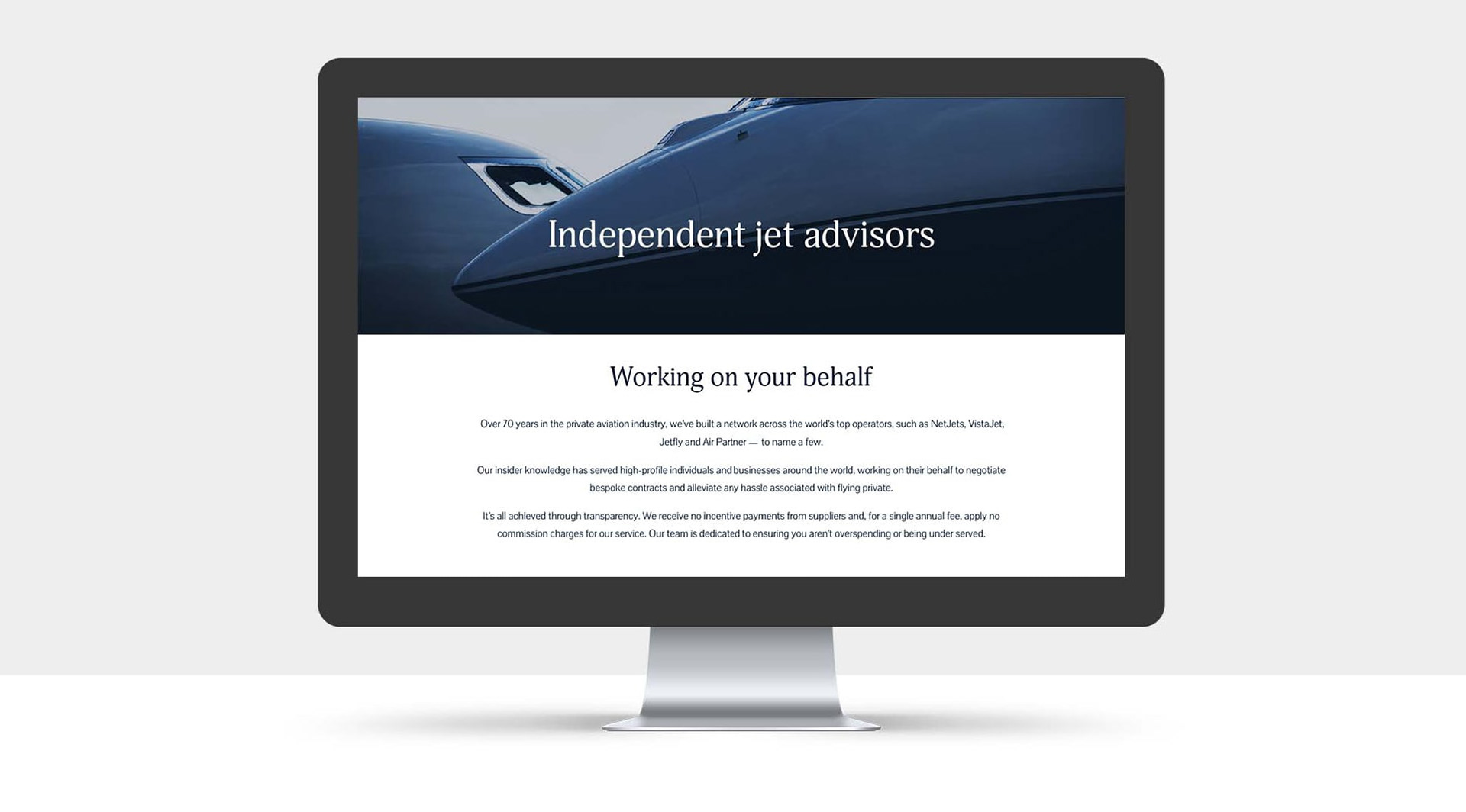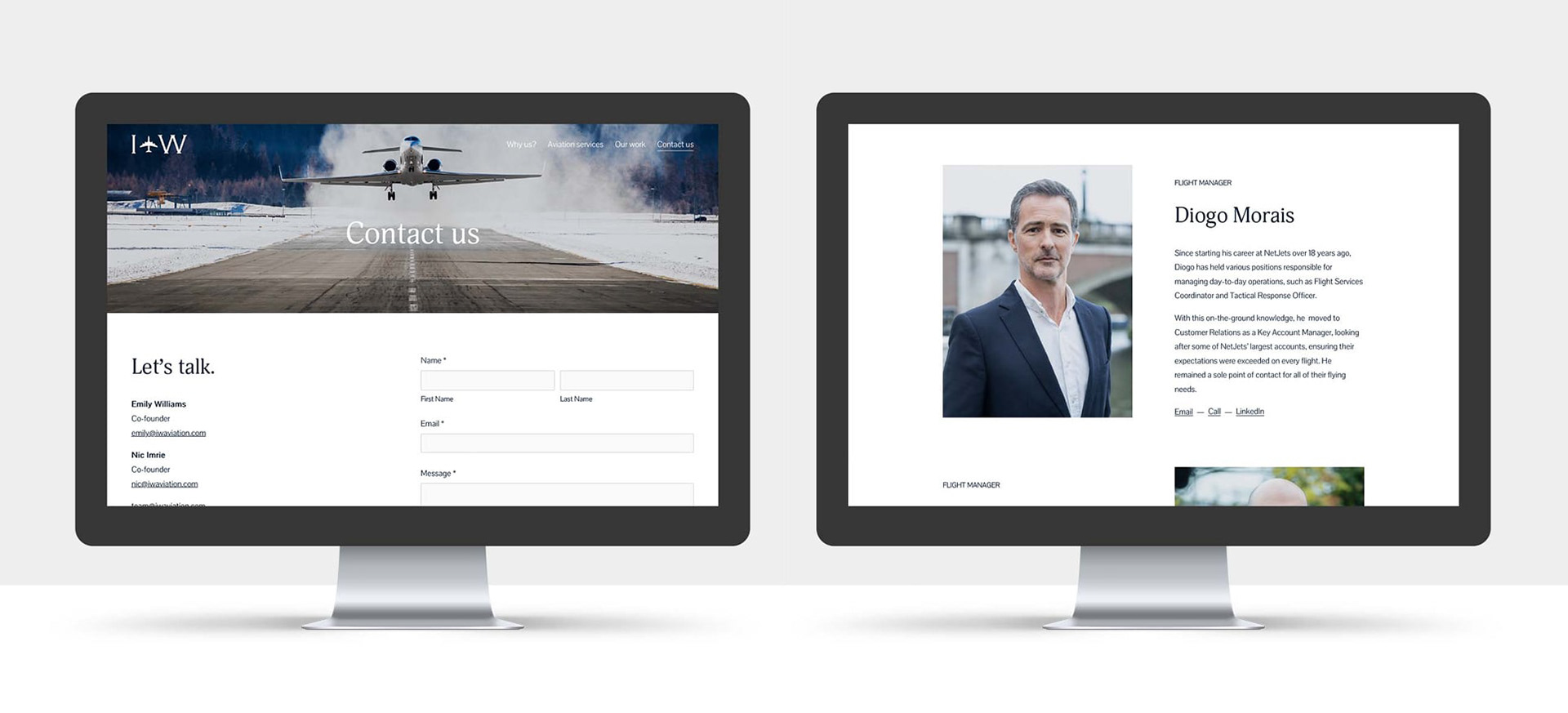 Collateral for IW Aviation's exclusive events was also created. This consisted of flags, banners, contact forms, vehicle stickers, and social media content.